Funny Happy Birthday Wishes: It's the lighter side of the whole aging factor, the smile to the getting older scare, and the like. The best people that one can be associated with are the ones who appreciate funny things, in life. Most of us cannot imagine birthday celebration without smiles, hilarious jokes and joyful laughter. Let's look on the bright side and see the many ways that we can wish someone a Happy Birthday Funny.
Make it fun and exciting. So, here we present some of the most Hilarious and Funny Birthday Wishes which make your friend's, brother, sister, Boyfriend, Female friends beginning of a special day full of humor. One of the best times to let your friends know how much they mean to you is for their birthdays.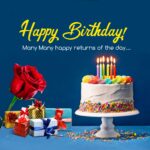 1) So, it's another birthday with you. Statistics prove that those who have earned more birthdays have lived the longest life on the earth.
2) Brace yourself. An explosion of Facebook notifications is coming. Happy Birthday from the Lannisters… we neverforget.
3) You should be proud of your age. This year you are wiser, smarter and very close to reaping the benefits of senior discounts at restaurants.
4) It's your birthday. So, get ready to check the notifications for next 24 hours.
5) We thought we would get the right amount of candles to put on your cake this year but quickly ran out of space. Happy Birthday!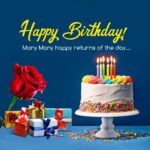 6) Only one day you are going have your Birthday. The left 364 days you will get un-birthday presents. Happy Birthday.
7) Happy birthday, dear friend. A friend in need is a friend indeed; I'm in need of your car, to have it as mine, can you give it to me as a mark of being a friend indeed?
8) Quickly blow all the candle before the room catches fire. This huge amount of candle on the cake makes the room hotter. Happy Birthday hottie!!
9) You have to really be something special! Today, 3,276,821 people have birthday, but I was only thinking of you!
10) Happy birthday! You know you're getting old when you never walk past a bathroom without saying "well, I'm here already – I may as well pee.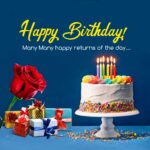 11) I feel jealous because you get the most wishes on birthday. Happy birthday.
12) No one holds a candle to you on your birthday. That's because you're probably already hot from all the candles on your cake.
13) Happy Birthday to someone who is aging better than Britney Spears AND Lindsay Lohan!!
14) Thank god you were good at math when you were young! Because you are going to need amazing addition skills to calculate your age now! Happy birthday!
15) Usually, wisdom comes along with age. It looks like you haven't reached that age yet, happy birthday!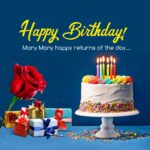 16) A best friend is a pack of Best parent, lover, and teacher. Happy Birthday to my power pack
17) Smile while you still have teeth my friend, dance while you can still move and laugh while you still know what you're laughing at.
18) When I have a birthday I take the day off. But when my wife has a birthday, she takes a year or two off.
Related: