Happy 18th Birthday: There are many different ways to celebrate and give special birthday wishes, but it's not always easy to say it in a unique way. That is where our range of 18th birthday wishes and cards come in, helping you to create the perfect message for every situation – including those important 18th birthday celebrations wishes. A person who is turning 18 is regarded as a full grown man or woman and no longer a kid.
Your 18th birthday the birthday where you feel all grown up, the birthday where you want all your friends and family to realize that you are finally big. From inspirational quotes to wise words of advice, and from funny messages for 18th birthday to sweet emotions – help the new 18 year old embrace a carefree attitude and responsibility at the same time.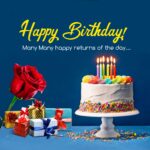 From this point on, you are now part of the mature Club. As your age continues to add up in numbers, May your life also add up in good memories, good friends, and good values to learn from. Happy 18th birthday to you!
I couldn't imagine growing up with a better friend; you know just what to say to bring my spirits up. Good times or bad, you're always there. Wishing you a beautiful day and happy eighteenth!
At 18, when it's okay to think more about yourself, you think only of others. You are already an old soul. You're definitely ready to be an adult. Happy birthday!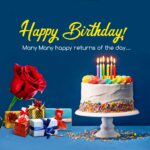 Life ends when you stop dreaming and hope ends when you stop believing. Your life doesn't stop yet so keep on dreaming and believing that you will surpass all the challenges of life. Happy 18th Birthday!
Happy eighteenth birthday! Thanks for being a great friend. This friendship is truly forever. Whether it is your 18th or 100th birthday, we will always stay together. That, I promise!
Turning 18 may is exciting and a lot of kids just can't wait for this day. I hope you grow to be wiser than your age, may you be proud of who and what you have so you can never be swayed. I love you and wish nothing but the greatest for you.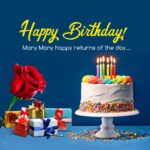 As you turn eighteen I just want to say one thing to you – always cherish your friendships and never betray love that is true. Happy birthday.
We all know you're wonderful. In fact, we've known it for 18 years! Hope your day is everything that you hope it can be! Happy 18th Birthday!
Eighteen candles to blow, Eighteen years of blissful joy bestowed; With a bunch of eighteen roses, The first dance belongs to me, my princess. Happy 18th birthday!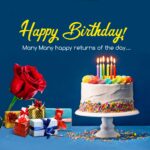 You're going to fit right in with this crazy world of adults. Welcome and enjoy yourself…but not too much.
Adulthood is a great time when you finally get to do all of the things you've always wanted to do. Enjoy yourself.
Nothing comes close to the joy of being able to make your own decisions – just like how nothing comes close to the burden of being responsible for them. Happy 18th birthday!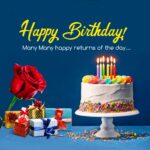 Real life starts at 18. So you better prepare yourself because legal age means, you have to be responsible for all your actions and you will have no one to blame but yourself. As of now, just enjoy the party. Happy 18th Birthday!
Congrats, you are an adult now! This means more responsibilities on your part so don't screw it up. Just have fun and have a very happy eighteenth birthday!
As your parents, all we want to say is that we are really proud of the way you have grown into a fine young woman. Keep going, keep reaching new heights – just remember that you my dear, are special to none. Happy 18th birthday.